High waisted pants and jeans have been the fashion trend for many years now. Nevertheless, it doesn't seem that people are willing to let them go. Why would you? they are comfy, stylish and could be worn with almost anything. However, celebrities have been styling high wasted pants for both day and night wear. Here is our celebrities inspired 4 ways to wear high waisted pants.
Tucked-in Top
Tucked in tops really flatter your body along with high waisted bottoms. In fact, what's the point of wearing these pants if not to show off your great lower back? Therefore, a tucked-in top or blouse will make up the perfect outfit for you.
Crop-Top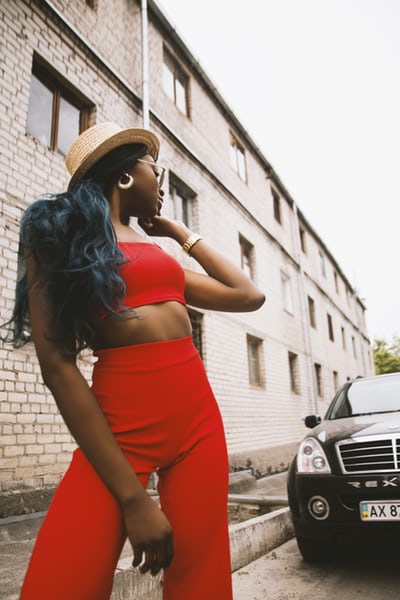 Indispensable in summer, and perfect for winter under a warm jacket or coat. Crop-tops are very easy to wear, and you can style them with high waisted jeans to give you a dashing influencer look.
Moreover, crop-tops are valid for almost all seasons, and together with high waisted pants can give you both the professional look, as well as the party one.
Blazer
Blazers make up a stylish combination with high waisted pants. In fact, they might just be the trend of the century. The best part, is that you can choose to wear pretty much anything underneath. If you are out for the night, black high waisted jeans and a bra, topped up with a blazer is your smoking-hot-fiesta look to go to.
Avoid over-Accessorising
High waisted pants are supposed to give your body the ultimate sexy look. If you add a flashy belt; then you go straight to mom jeans. Also, try to not over accessorise the outfit, so it remains classy. You can add a nice necklace, earrings or even a nice bag. However, to keep the outfit flattering, avoid adding things to the waist and belly areas because they are absolutely not necessary.
Photos: Unsplash, Instagram.