Scarves are perfect accessories for any outfit. While many people resort to wearing a scarf to keep warm in the winter, they have become super fashionable every season. In fact, BBC just released a report, in which they identified scarves as the new "power symbol for women." Therefore, and as there are multiple ways you can wear them, we made you this list of 5 trendy ways to style your scarf.
The Barcelona Trend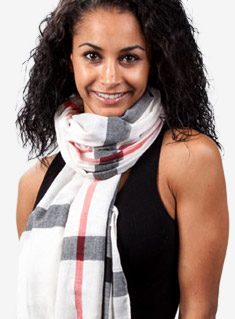 This is one of the most common ways to style your scarf. It will work typically for long scarves. It's used to protect your neck from the cold temperature. The Barcelona style will go with all your outfit choices: Dresses, skirts, jackets and even coats. This is how to style it in 4 easy steps.
Drape your scarf around your neck, with equal ends. Then, loop the scarf once and tie a knot near the loop. Next, pull the loop to hide the knot, and voilà!
The NYC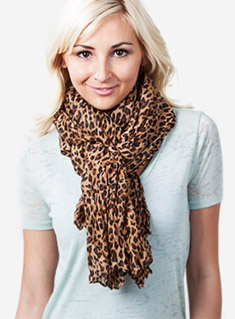 NYC Trend originally comes from the cold NYC weather. You style this scarf entirely around your neck, to keep you extra warm. If you happen to live in a cold area, the NYC style will be quite handy for you. All you need is a nice, asymmetrically long scarf.
Fold the scarf in half, then place it around your neck. Take one end of the scarf, pull it through the loop, then twist the loop to add a dashing look to your outfit.
The Knotty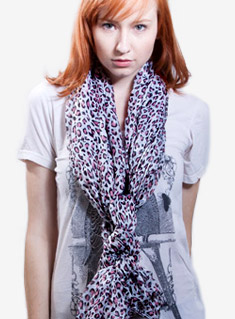 This trend also works best with long scarves. However, it would look extra nice over a blazer, or a corporate outfit. It gives away a classy look. Follow these 4 steps to get it done easily.
Place the scarf around your neck again, then tie a knot in the middle of the scarf. Then, Leave some space and tie another knot below. Repeat until you have no more space to tie knots.
The Parisian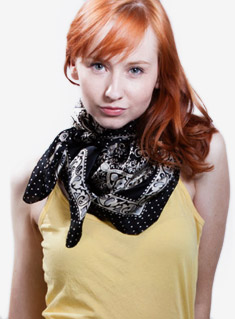 Inspired from French movie stars, the Parisian is a must-try look. You will need a square scarf, preferably a unicolor one. You'll need to fold it into a triangle, and place it on the front of your neck. Tie an easy knot behind your neck, and pull the ends to the side in order to tie one last side knot. Make sure to adjust the scarf, especially if you are wearing a coat on top.
The Damsel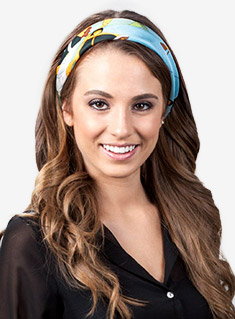 Finally, who said scarves go only on your neck? If you have a square summer scarf, and you would like to use it, here is a trick for you.
The damsel allows you to use the scarf as a super fashionable head band. How? You fold the scarf into the triangle and roll it up, then wrap it up around your head and tie a double knot at the end. Finally, tuck the knot behind your hair, and adjust it over your head.
Photos: Pixabay, scarves.com