The changing of the weather doesn't just mean falling leaves and sipping hot apple cider. It also means a wave of infections and sick days. Ugh! One of the most common illnesses that people get during the fall season is sinus infections. This inflammation of the nasal cavity can leave you feeling miserable, but it doesn't have to! These at home remedies will help you fight off your sinus infection and have you feeling better in no time!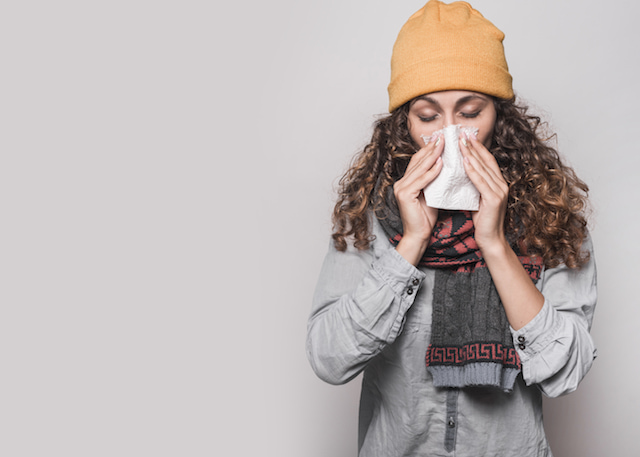 What Causes A Sinus Infection?
Back to school (and work) after the summer holidays means back to being surrounded by a sea of germs. Whenever a bacteria or irritant gets in our sinuses, it can block the "drainage system" and lead to a build up of mucus. When this gets infected, it then leads to- you guessed it- a sinus infection.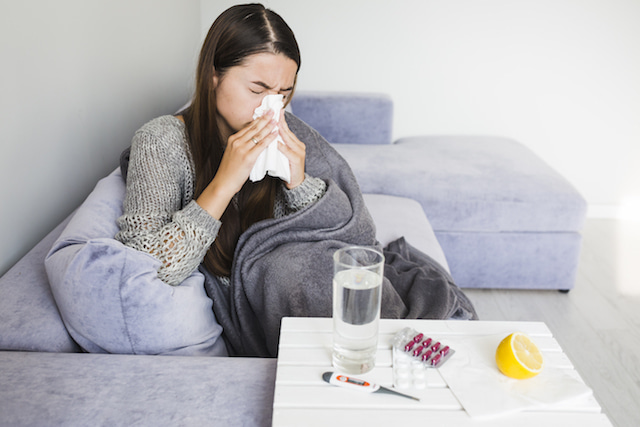 The most common symptoms people experience with a sinus infection include pressure around their face and nose, headaches, and major league congestion. If the infection is viral, taking some over-the-counter decongestants and pain relievers should do the trick in a week's time. If it's bacterial however, you might need to visit a doctor for an antibiotics prescription. Regardless of the cause, you are likely to have the same symptoms, all of which can be reduced and kicked in the bud with these at-home remedies.
Nasal Rinse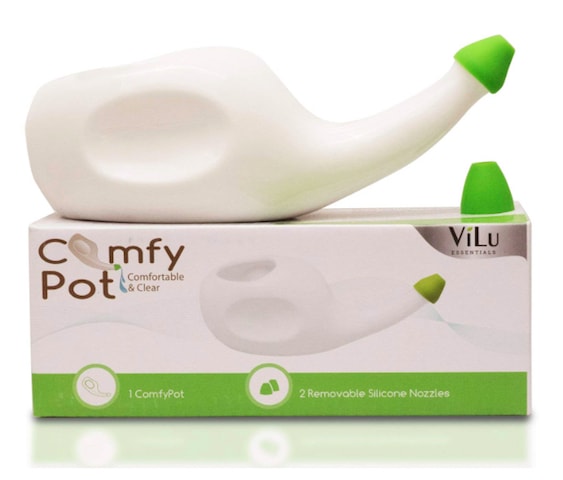 The quickest relief for your congestion and blockage is with a nasal rinse. The easiest way to do this is with a neti pot, which helps to get warm saline solution through your sinuses. You can use it over a sink or in a shower by pouring a saline solution through one nostril, and it will flow out the other.  This method helps to clear out mucus and any bacteria that could be growing in your nasal cavity.
Humidifier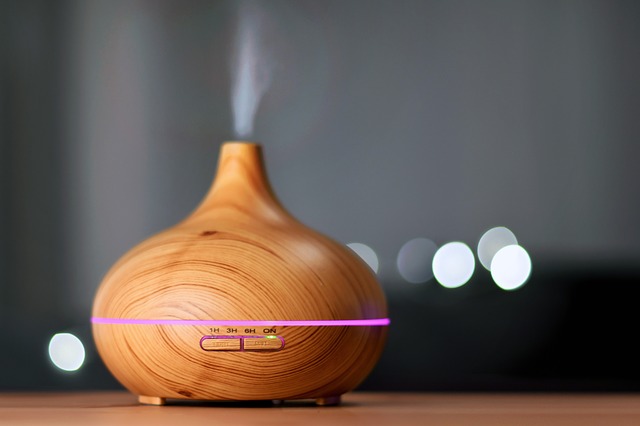 We need moist air more than ever when we have a sinus infection. This is because the mucus can more easily flow and not get blocked, causing us to have trouble breathing. It can also increase your chances of getting more infections and bacteria trapped in your sinuses. Time to invest in a humidifier and kick that sinus infection goodbye!
Hot Shower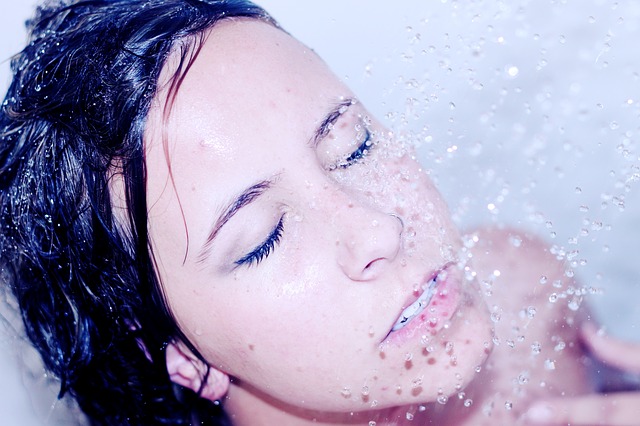 Asides from helping you to relax and feel clean during your bacteria-filled days suffering a sinus infection, a hot shower can help you recover faster. The steam and water help to both keep your sinuses moist and eliminate mucus. You're sure to feel a million times better after you step out of the shower with squeaky clean skin and the gratifying sensation of finally being able to breathe again!
Photos: Freepik, Pixabay, Amazon ComfyPot