"This is what dreams are made of!" This past week, Hilary Duff shared some major news that instantly brought us back to our childhood. Our favorite spunky blonde "Lizzie McGuire", is returning to TV with a new series reboot!
The Lizzie McGuire Announcement We Needed
At the Disney D23 Expo, Hilary took to the stage to announce she would be returning as the star of the show, as the grown up 30 year old version of Lizzie now working in Manhattan.
The original series was on "The Disney Channel" from 2001 to 2004, and revolved around the struggles and drama effaced by 13 year old Lizzie in middle school. It catapulted to international success, most famously with "The Lizzie McGuire Movie." It had every girl dreaming of throwing a coin into the Trevi Fountain and finding her own Paolo.
Transitioning With The Times
The new series will still center on Lizzie's struggles, but this time as a 30 year old millennial in the Big Apple. The original show's creator Terry Minsky will also be returning to work on this new series. However, there is still no word on whether the other original cast members will be returning for an appearance as well.
Where Can We Catch Lizzie McGuire?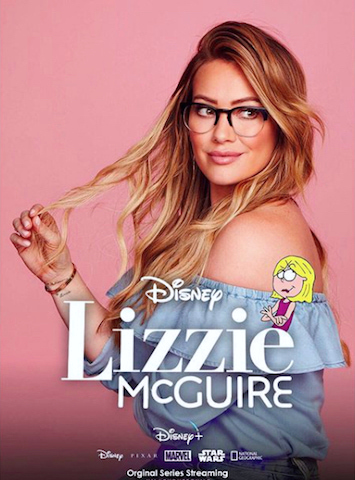 The only downside to this revival is that the show will be streamed on Disney+. This means only members will have access to watching our beloved blonde. *Sigh* Luckily, the platform is fairly cheap. For only $6.99 a month, you can have access to "Lizzie McGuire" plus all of the Disney, Marvel, and Star Wars movies you know and love.
Time Will Only Tell…
The new "Lizzie McGuire" is not set to be released until 2020, so until then fans can only predict what crazy new adventures will be in store. Our personal favorite predictions were created and shared in a thread on twitter by @auntanxiety. Only time will tell!
we find ourselves in Park Slope. Lizzie works for WeWork as a senior brand strategist. she's happily married to her husband Thom. but her life is tuned upside down when Gordo moves from LA to Greenpoint to work for Spotify. Miranda went to Ibiza 9 years ago and never returned. https://t.co/h5Ebcatpoz

— nolan (@auntanxiety) August 23, 2019
Photos: Instagram @hilaryduffchile