Does it feel like your face has suffered an onslaught of acne this summer? You're not the only one. Despite providing us ample sunny days to boost our tans, the summer months are also infamous for causing more acne. But why? The following causes might be why you are breaking out (even more) this summer.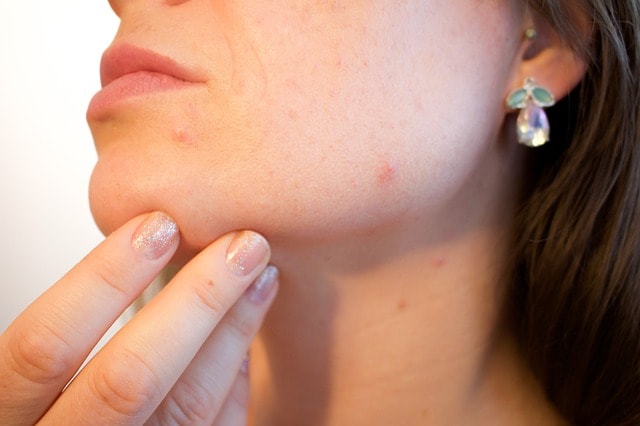 Blame The Heat Wave
Around the world, numerous countries have been experiencing record-high temperatures due to a heat wave. Even the "Washington Post" called it "the hottest month that humans have ever recorded." As you can probably imagine, this isn't good for our health, ranging from global environmental effects to even our personal skin issues.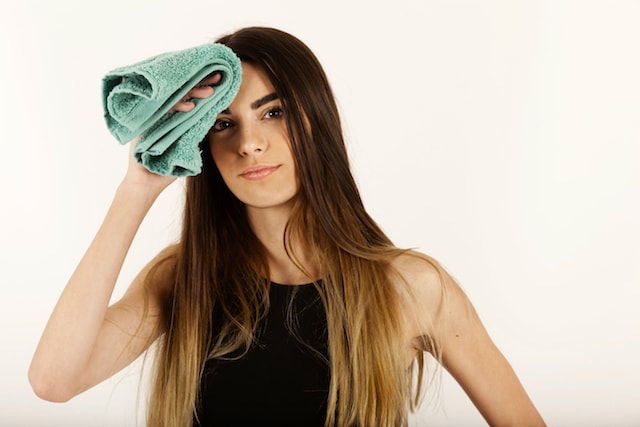 As logic would have it, hotter temperatures lead to more sweating. The majority of us don't have the time or means to stay refreshed throughout the day. This means all that sweat mixes with pollution in the air and just sits on our faces, causing our pores to be blocked.
That's not all. From all the sweating, we are more likely to touch our faces and try to wipe off the sweat, be it with our hands, shirts, or towels. This constant touching and rubbing only worsens the situation, irritating the skin and causing it to flare up in even more breakouts.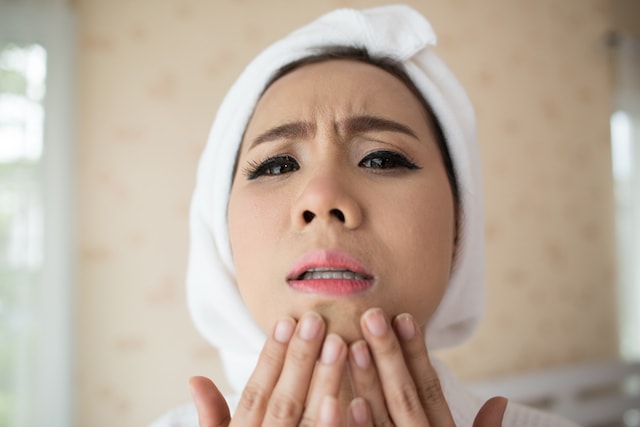 Your A.C. Is On Full Blast
When suffering a heat wave, naturally the only thing one really wants to do is to sit inside in the cool air conditioning. However, A.C. typically removes moisture in the air, which can be very drying for your skin. As a result, your skin will try to produce more oil to compensate for the dry air. This in turn creates extra oil build up within our pores. Now combine that with the nasty heat and humidity and you've got a formula for guaranteed breakouts.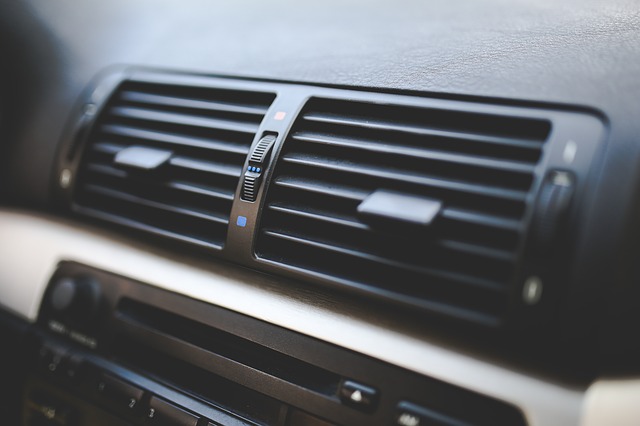 You Tried To Use Too Many Acne Solutions All At Once
Waking up to new white and blackheads can be panic-inducing. However, the solution is not to go heavy with the topical treatments filled with different acid formulas. If your skin regime isn't used to using different medications, it can cause your skin to have an adverse reaction. The balance of the oils will be out of whack, and for some people can cause all your future zits to pop up at once. Talk about a TOTAL NIGHTMARE.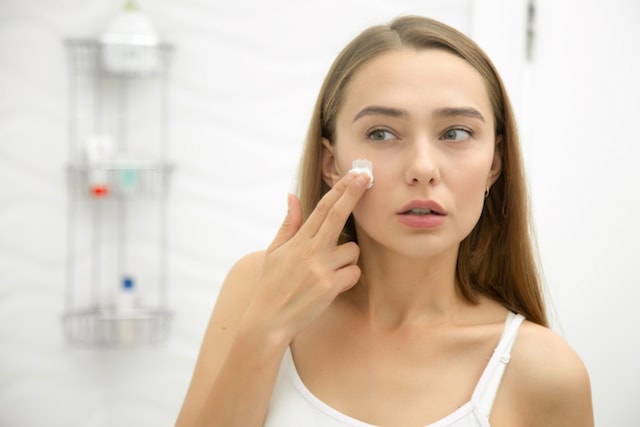 How To Fix Your Acne This Summer
Most importantly, avoid touching your face at all costs! Rather than washing and scrubbing multiple times a day, it is best to wash your face twice a day with a soft foaming cleanser. When it comes to air conditioning, rather than endure the unbearable heat with zero electricity, try adding a humidifier to rooms to make sure the air keeps some moisture. And if that red monster on your face needs something to control it, you can use a salicylic topical treatment, but sparingly. Once a day is plenty!
Photos: Freepik and Pixabay