"Riverdale" fans were heartbroken when news leaked two weeks ago that the onscreen love birds Betty and Jughead had broken up in real life. Lili Reinhart and Cole Sprouse have been dating for since 2017, but upon returning to filming of season 4, there were rumors that the couple had called it quits. However, it appears this is FAR from the case given the social media posts and trolling done by the dynamic duo.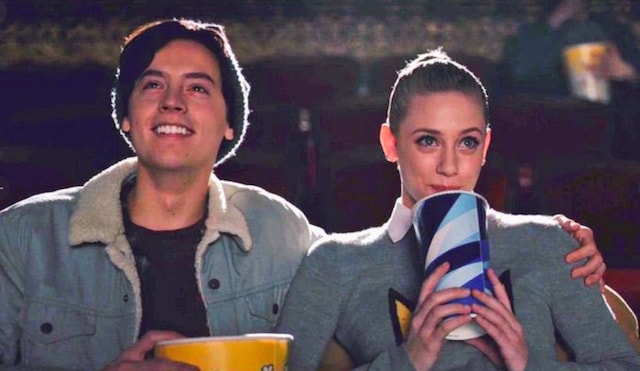 Lili Sets The Record Straight
Celebrities are always in the limelight and the target of tabloid talk. Which is why the rumors kept swirling around the reasons for why the couple broke up. However, Lili decided to set the record straight by sending out this simple and biting tweet about the "reliability" of media sources.
Don't believe everything you read on the internet, kids. And news sources should try a little harder to be less vile. "Reliable sources" can kiss my ass.
??

— Lili Reinhart (@lilireinhart) July 25, 2019
Lili is absolutely right, that "news sources should try a little harder to be less vile." It's hard enough to maintain a relationship with a coworker, let alone have it followed by the paparazzi and news 24/7.
Instagram Birthday Posts To Clarify The Couple
If the tweet wasn't enough to convince viewers of the safety of the relationship, Lili's sweet birthday Instagram post for Cole sure is. Lili uploaded a photo of Cole at the beach captioned with a poem she wrote for him. The poem captures just how indescribable her love is for him. This couple sure seems to feel blessed to be with each other!
Despite the romantic nature of the post, this couple is also known to have some fun with trolling the media. Cole did just so in commenting on this post, "follow for follow?" which made many fans perplexed. This was however obviously a joke, as the two are very much mutual followers.
Candid Comments By Cole
Cole also joined in further Instagram fun but uploading this photo of "Riverdale" cover art with jokes about the couple consuming the flesh of 'reliable sources' in their new cult. We hear his opinions loud and clear about the media!
In regards to the couple both making fun of the whole situation, Cole told Entertainment Tonight "I think you have to poke fun at it a little bit. It's kind of something you sign up for, but as long as can keep it light and fun, it's all good."
At this point, we can only hope the relationship of Betty and Jug on "Riverdale" stays as strong as Lili and Cole's!
Photos: Twitter @charmingcrown