Most of us our guilty of leaving home on a sunny day without putting on a pair of sunglasses first. However, this is just one of many common mistakes people make that can cause lifelong damage to our vision and eyes. And when it comes to eye health, prevention is key! Regardless of whether you already wear glasses and contacts, or you have 20/20 vision, these simple habits are important to kick to keep your eyes healthy!
Skipping Sunglasses
Most people wear sunglasses regularly during the summer time, but not wearing them in winter when sun rays can reflect off the snow also does damage. Any time we don't wear sunglasses with UV protection, the light enters our eyes and can cause melanoma and cataracts on our eye. Meaning, our vision and health can worsen if we don't wear shades year round! Even if you feel silly wearing sunglasses on a cloudy day, you can walk proudly knowing you are making a health conscious decision!
Showering With Contact Lenses In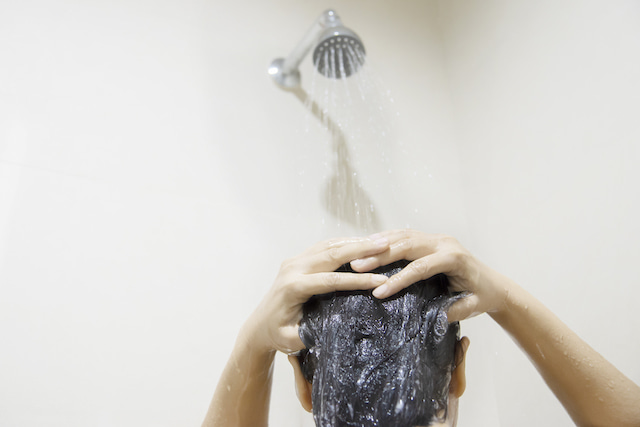 Water that comes from a shower head can contain a type of amoeba called acanthamoeba. If it gets on your contact lenses and stays there after you've finished showering, it has the potential to stay on your eye and feed on your cornea. Disgusting, we know. What's more, this infection can lead to lifelong blindness if not taken care of. This is why it is vital to not shower with lenses in, and to also have proper eye contact solution as well. Otherwise, rinsing lenses with tap water can just as easily cause damage.
Using Anti-Redness Eye Drops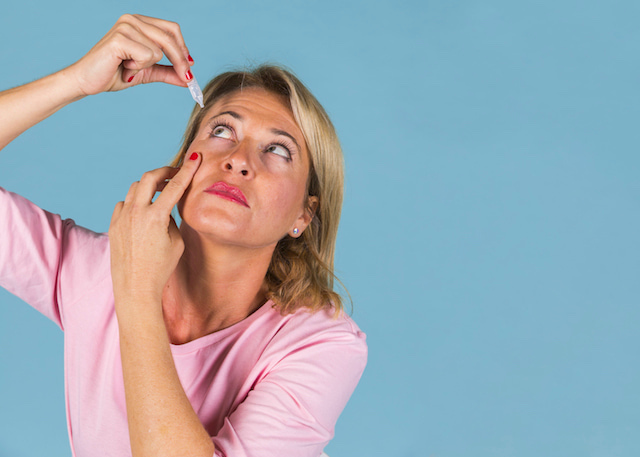 There is no harm to using anti-redness eye drops every once in a while due to allergies. However, if you start to use these drops habitually, your eyes can actually become addicted to the drops. Your eyes as a result will require more drops to have any effect. Although the drops themselves are not harmful to your vision, using the solution as a remedy could be masking the real source of the problem, like a possible infection. If your eyes seem to be abnormally red for more than two days, you should probably call the doctor to schedule an appointment to ensure your vision and eyes are okay.
Photos: Freepik,