Victoria's Secret has been criticized in the past for not having enough diversity among their models. However, they are finally breaking some ground with their latest casting of Valentina Sampaio, the company's first ever transgender model. The news was announced by the Brazilian model on her Instagram account, in which she uploaded a picture of her in a behind-the-scenes photo shoot for Victoria's Secret's Pink.
Valentina additionally shared the importance of this hire with a second video on her Instagram, which she captioned "Never stop dreaming genteee." The model received over 63k likes for the groundbreaking news.
A Pioneer In The Modeling Industry
Valentina has been considered a pioneer in the modeling world for her many firsts and achievements as a transgender. She was the first transgender to ever be the cover model of Vogue Paris in 2017. Since then she has also appeared on other Vogue, Elle, and Vanity Affair covers around the world. However, being chosen to be an Angel for Victoria's Secret just might be her biggest achievement yet.
Fellow Victoria's Secret Angels In Support Of The Decision
Other Victoria's Secret Angels were also pleased by this statement-worthy decision. Angel Lais Ribeiro even took to Twitter to speak out her delight.
First transgender to shoot with Vs! This make me so happy! ❤️ pic.twitter.com/JydOd2mFQb

— Lais Ribeiro (@Lalaribeiro16) August 3, 2019
A Direct Response To Victoria's Secret's Darker Days
The decision to hire Valentina as the first transgender is likely a direct response to a shocking comment made by Victoria's Secret exec Ed Razek last year. He said he would never hire a transsexual for the Victoria's Secret Fashion Show because "the show is a fantasy." His comment caused the company to receive major backlash, including from one of its musical guest performers, Halsey.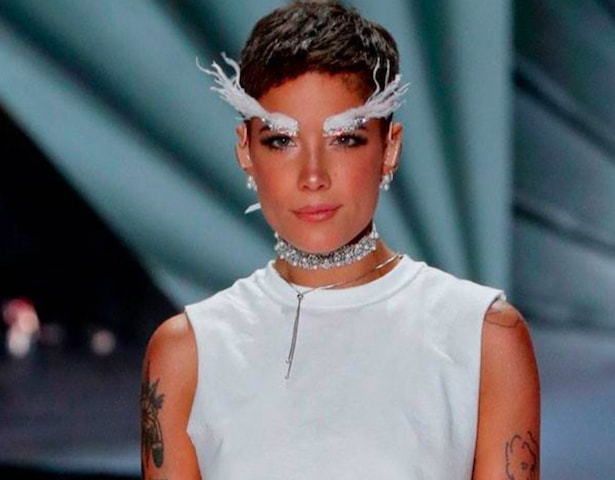 In November Razek officially released an apology for his anti-trans statements. And less than a year later, we have arrived at the day when a trans will now grace the photos and ads of Victoria's Secret. We hope the decision to include more diversity only keeps growing from here!
Photos: Instagram @valentts , Twitter @zesty_celebrity