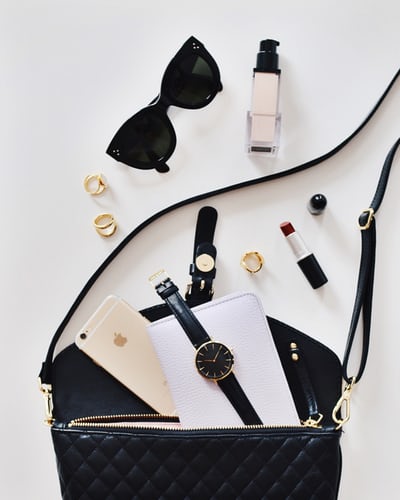 Sure, we all know that some celebrities are filthy rich thanks to their work and image. However, some celebrities did go the extra mile to get extra cash, through developing business strategies to create successful brands worldwide. Although most of their businesses are somehow related to their fascinating careers, that being said, not everyone can become a successful fashion icon.
In fact, these 5 celebrities have generated good revenues, thanks to their creative fashion and cosmetics leading visions. Let's take a look at some of the most successful brands, created by our favorite celebs.
Beyonce
Queen B named her brand nothing but Ivy Park, paying tribute to her daughter Blue Ivy with hubby Jay-Z. The singer and show business icon is also a successful entrepreneur. Her fashion line kept expanding into activewear, following her partnership with Topshop. However, amid the sexual assault scandal of the company, and the pressure of the movement #MeToo, Bey decided taking full ownership of the company. Earlier this year, she released a collab between Ivy Park and Nike to dive into sports fashion like a boss.
Victoria Beckham
The ex-spice girl has become famous for her sense of simplicity when it comes to fashion. In addition to marrying one of the most elegant men in the planet, David Beckham supported his wife's dedication to fashion, and moved to Los Angeles for her career. Consequently, Victoria's line named after her, is a huge success. In fact, besides sharing her fashion secrets, minimalist designs and walking the runway, she also created her own cosmetics and skin care line. Talk about celebrities creating successful brands.
Rihanna
Riri is possibly the newest addition to celebrities who managed to create successful brands. However, she is undoubtedly one of the fastest-climbing business women in the world. Her line, Fenty, which covers lingerie, activewear, shoes and make up is sky-rocketing the markets. In fact, she first launched it in 2017, after few collaborations with big cosmetics companies like MAC. Currently, Fenty by Rihanna is one of the most desired products in the entire world.
Serena Williams
Grand Slams winner and tennis super star is definitely an idol to many. In addition to being a vocal feminist, activist and motivational speaker, Serena's fashion sense also won her a huge fan base. In fact, when she launched her line Serena, everyone began to see her as more than a sports champ, but rather a creative and visionary woman. Furthermore, one of her fans is the one and only Meghan Markle, who did some publicity for Serena's fashion creations during a trip with Prince Harry. We don't need to tell you how much media coverage the royals get for doing basically anything.
Kylie Jenner
Finally, Kylie Cosmetics's Instagram page has over 23 million followers. not only that this beauty line made the youngest of the Kardashian clan super famous, it also gave her millions. In fact, last year. Kylie was named "the youngest self-made billionaire" by Forbes magazine. Kylie Jenner's brand is to continue expanding, after she recently launched a make up line holding the name of her daughter, Stormi Webber.
Photos: Instagram, Unsplash.