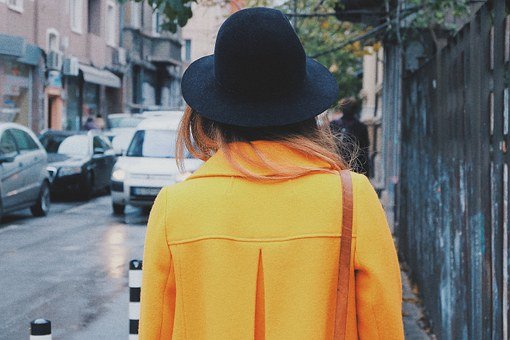 Is it just me or all celebrities street-style outfits to die for? Every time they post pictures on Instagram walking the dog, or going to Starbucks, they still look so good. Although the biggest "celebrities fashion battles" usually happen on the red carpet, as they compete with their top-class designer gowns. However, some of our favorite celebs can still take our breath away even with their "going to park" outfits. In fact, they know how to combine clothes so well, that we have prepared these 7 celebrities street-style outfits, for any given day.
Kylie Jenner
Kylie blew everyone away at the Oscars with her amazing dress. Even though she struggled to sit with it, she knew that fashion requires paying a high price. However, Kylie doesn't cease to impress us with her daily outfits as well. Let's be real, one of the Kardashian-Jenner clan was going to make the list, and kylie is the one. She looks elegant and radiant, wearing just a sweater tucked in high wasted jeans. I mean, how hard could it be? Yet, if you notice the details of her outfit, you'd see exactly where she did it right. Hint: Check the tucked in spot, and the style of the pants.
Gigi Hadid
Gigi Hadid, the big designers' favorite on the runway, is also known for her special street style. The simple green suite she wore for her mother's birthday inspired many girls out there, and today, we chose this amazing street-style look to share with you. In fact, how many of us think of buying turtle neck sweaters when we go shopping? Yeah, exactly. Gigi on the other hand, seems to love them.
Hailey Baldwin
Hailey Baldwin Bieber is goals when it comes to street-style inspired outfits. She can literally put anything on, and still look incredibly good. Check how she rocked this simple outfit. An oversized sweatshirt (show some love to your college) with short tights. Basically, when you need to go run a quick errand someday, you know what to put on.
Emily Ratajkowski
The gorgeous model has always taken pride in her spontaneous choice of clothes. Indeed, she is a known fan of simplicity and being natural. This street-style outfit is so basic, yet looks so great. What's better than a crop top and some jeans for a Sunday at the park during spring? You can even add a coat or a jacket if you are the type to get cold when the sun goes down. It would still look fab, trust us!
Vanessa Hudgens
Seriously, who looks this good walking their dog? Vanessa Hudgens is the dream girl of every teenager in us. Since her High School Musical appearance, she has become a fashion icon to many young girls. As a matter of a fact, she has always been known for her good sense of combinations, and low-key following trends while still keeping her unique style. How about putting on a white top, then a dress, add some high socks, and few accessories? Definitely yes!
Sara Carbonero
Sara Carbonero is a famous Spanish sports journalist. Despite being on Spanish National TV Telecinco for years as a reporter, most people will remember her as the "girl who got kissed by her footballer bf on tv." Sara, who is now married to footballer Iker Casillas, received a sincere kiss while interviewing him after big 2010 World Cup win. Well, Sara is now the face of many brands, such as Agatha Paris, Zara, Calzedonia among others. She is also known for her street style outfits, that are elegant, beautiful and perfect for any woman regardless of age or shape.
Maria Pombo
Finally, and also from Spain, Maria Pombo is one of the quickest self-made influencers in her country at the moment. In fact, Maria shares her outfits on blogs and IGTV on Instagram. In addition to effortlessly looking amazing in every picture, Maria is known for her daring street-style outfits. I mean, who else can rock a leather-on-leather outfit like she did? Maybe we should also give it a try sometime.
Photos: Instagram, Pixabay