The holiday season is on the corner. It's that time of the year when we start to plan the family gatherings, parties and even gifts for our loved ones. One thing that is indispensable for the holiday season, is what to wear.
We offer you today some stunning holiday party outfit ideas. So you can celebrate the holiday season as it deserves. Take a look!
Shiny Dresses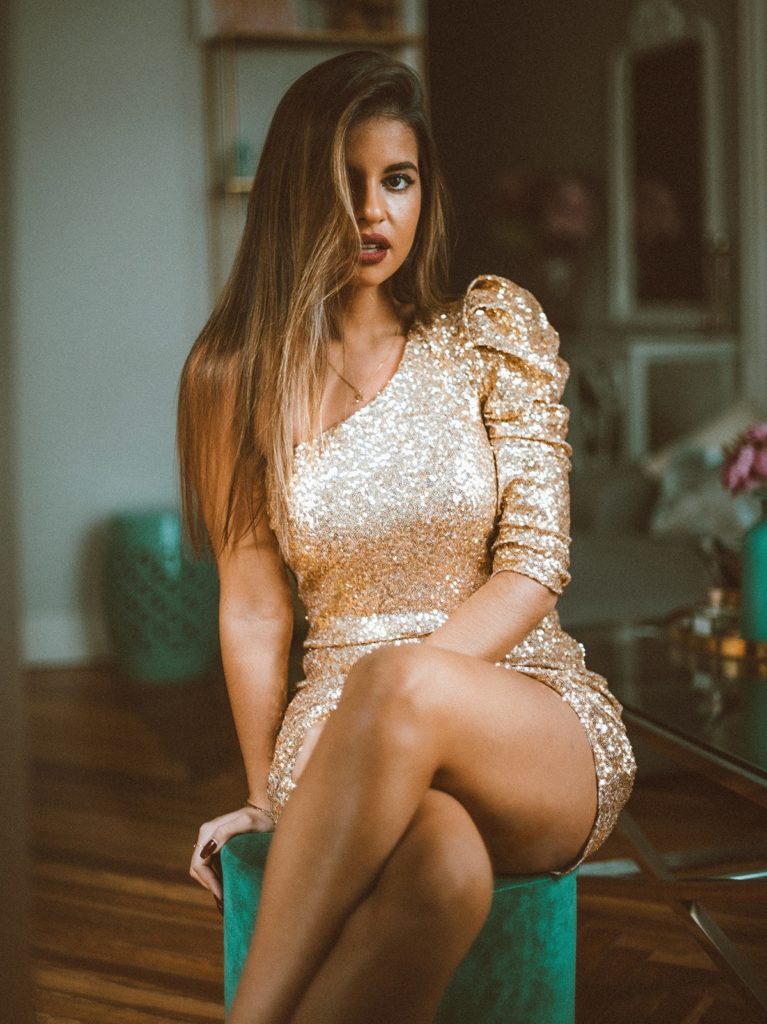 Shiny dresses make their comeback this year as the trend for partying. They are chic, elegant and make you glow (literally.) Wether you are looking to spend the holidays at home among family and friends, or to go out and party, these comfortable dresses should be your go-to outfit. This amazing dress can be ordered online worldwide for 30$ from Glowrias.
Jumpsuits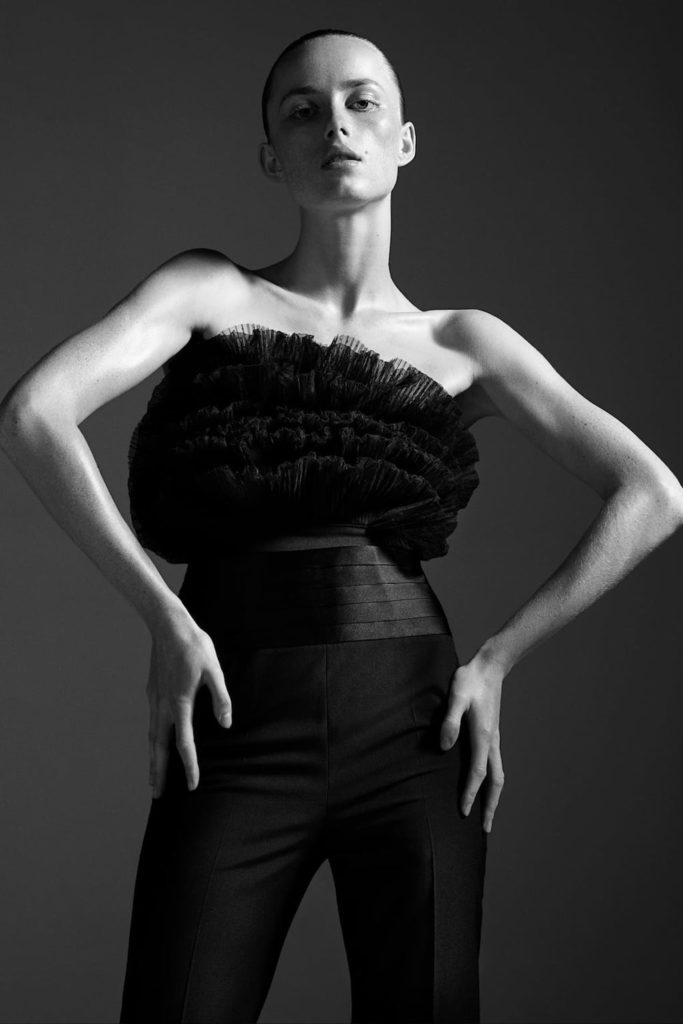 Do you happen to live in a cold area? If you feel that dresses are not very convenient to you this time of the year, we understand. Jumpsuits are a perfect replacement to dresses as a holiday outfit idea. Besides buying a one set piece, you can leave some space for creativity creating your own jumpsuit. These top and high wasted pants from Zara would make a great idea for your Christmas eve party for less than 30$
Ruffle Pants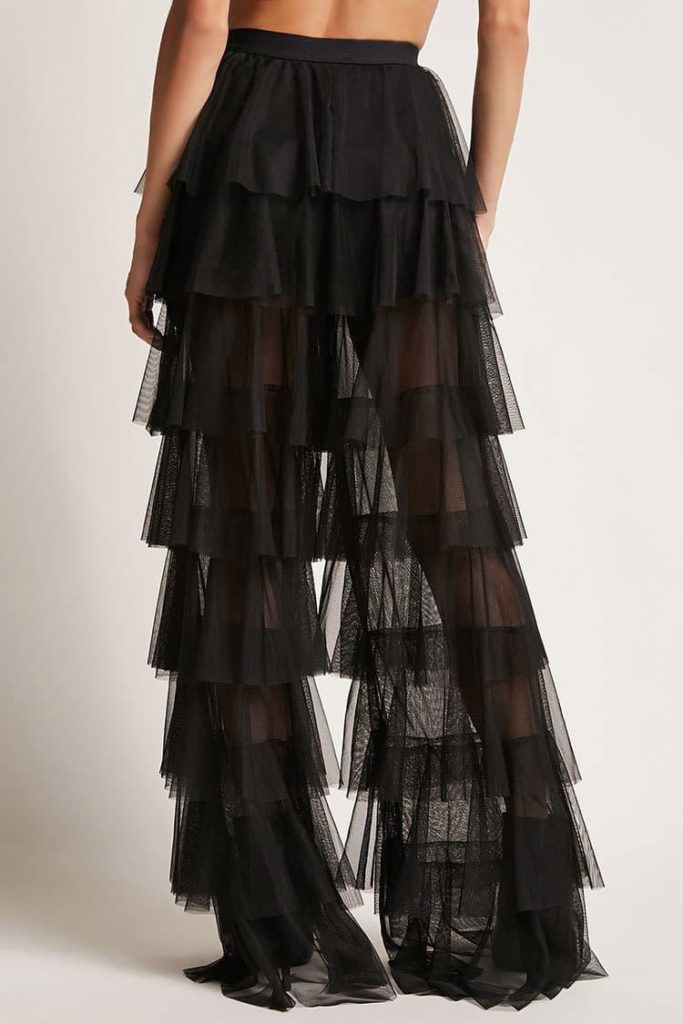 Recently, ruffle pants have become some of the most worn in the entire world. They are comfy, sexy and could be combined with several other elements. These holidays, you can style them with a tight, tucked-in top. This will quickly become one of your favorite party outfits, especially that they don't cost too much. Try to get them on sale this Black Friday, as several shops do market them.
Metallic Skirts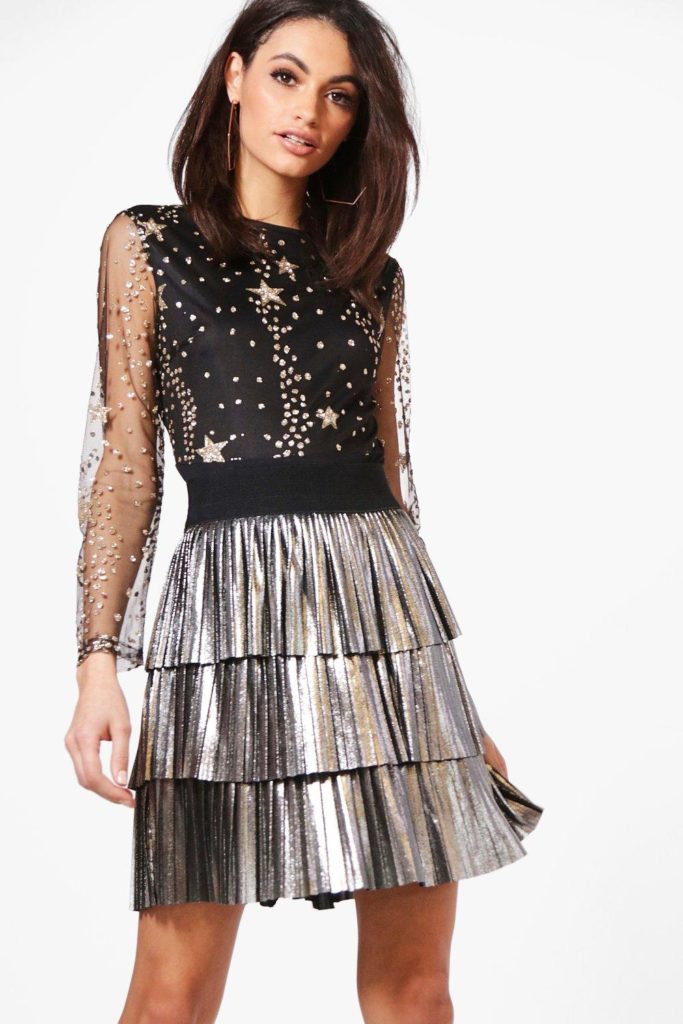 Skirts are a primary holiday party outfit choice. Wether you go for a shirt skirt or a long one, you can always style them as you please. Metallic skirts on the other hand, are a stunning option for this holiday season. We even offer you a hack for wearing them: you can easily put them over a short dress that you already own, and nobody would notice. you can definitely add some over-the-knee-boots to this look.
Tight Dresses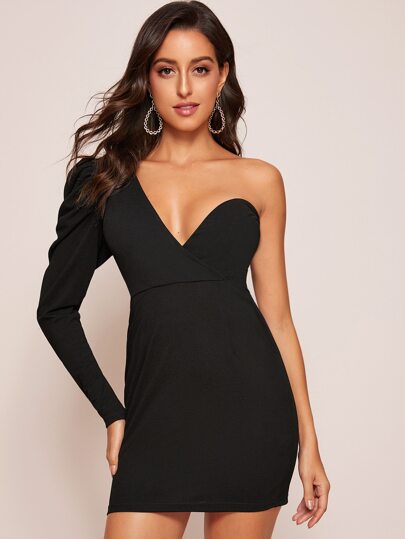 Last but not least, tight dresses are our favorite for this season. Actually, you don't have to party in order to wear one. The great advantage of such outfit, is that they are available at any store, and for cheap. Casual, comfortable and flattering. Spice up the holidays with a sexy black tight dress to look absolutely dashing. to top it up, you can get some nice dresses for Shein for less than 15$.
Photos: Glowrias, Zara, Shein, Fashionnova.