As we approach the cold season, there is nothing more comfortable and elegant than over-the knee-boots. They are in style, they are cozy, and they can make up a great outfit with almost anyting in your closet.
If you are looking for inspirational uses for over-the-knee boots, here are few ideas of 5 possible ways to style them.
Oversized Sweaters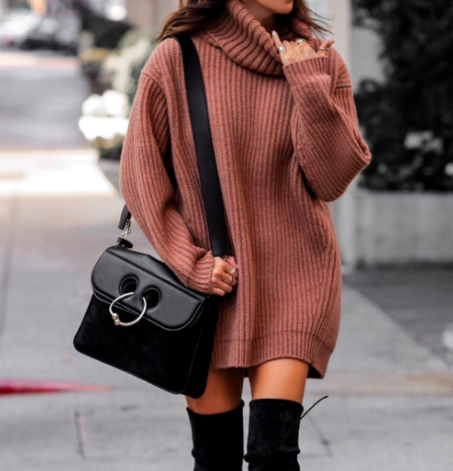 Sweaters are considered the best match with over-the-knee boots. You can pretty much style them as you want. An oversized sweatshirt with some tights, or a long sweater to which you could add a belt.
Besides keeping you warm, and during the fall season , you may not even need a coat with this outit. Sweaters are also chic and stylish, in addition to giving you an elegant corporate look for your business meetings.
Leather Pants

Wether you are looking for a party outfit or just a casual one, leather pants are a perfect comination with these boots. If you choose a crop top or opt for a longer shirt, you will have a perfect daily outfit.
You can also use leather pants for your nights out. Style them with the boots and maybe with a sexy v-neck shirt. Sweaters could also be a great choice for you to avoid the cold, while looking fabulous with leather pants and over-the-knee-boots.
Short Skirts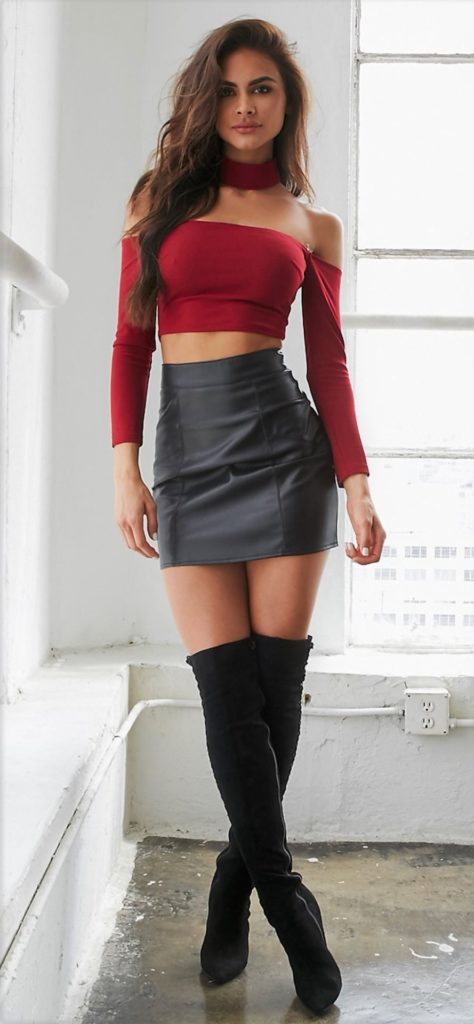 Skirts generally are the most used with this type of boots. You can basically fit them with everything. Shirts, sweaters, crop tops, and even adding a cardigan would look nice. Leather skinny skirts, or flowy short skirts are typically used with over-the-knee boots by influencers and bloggers.
You can totally go for an all black look, tucking in a turtle neck tight shirt inside the skirt for example. This can work as a work outfit, or just for a casual day wondering around the city and taking pictures.
Jeans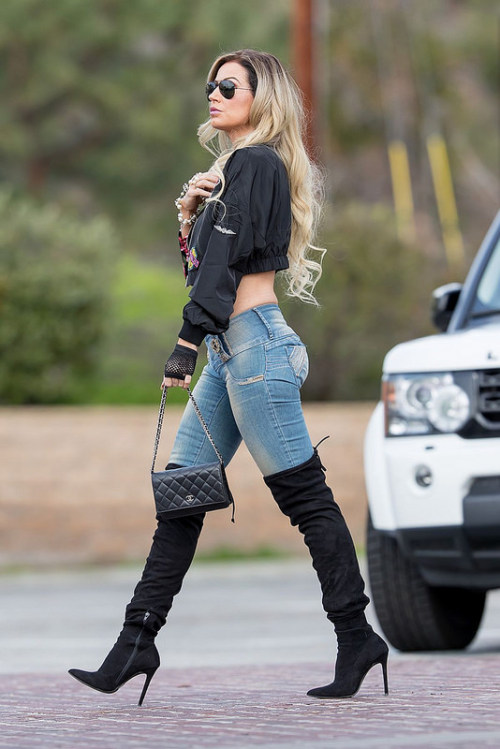 Dark, light, high wasted or even skinny jeans can be styled with these boots. Actually, most people resort to wearing all types and colors of jeans with them. Feel free to match them with a lighter coat or sweater. You can also choose an outfit containing a variety of colors, because jeans and black over-the-knee boots can go with pretty much anything.
Party Dresses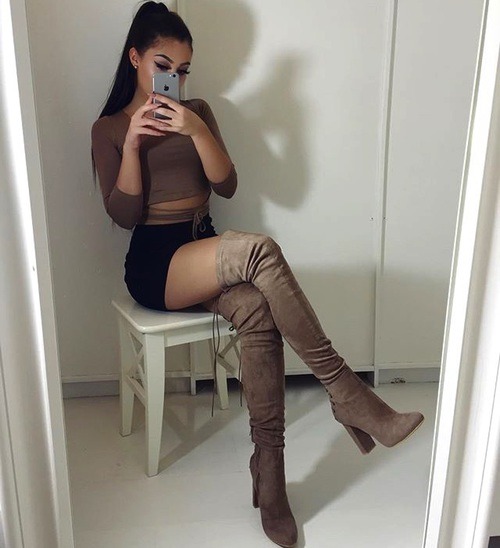 Dresses are the to-go-to choice when it comes to partying. The problem is that, when the weather gets colder, projecting half of your leg is not the wisest idea. However, with these boots, you can style your favorite dresses even on the coldest nights. Besides staying warm, you will look chic, and they make your legs look absolutely perfect with a short party dress.
Pictures: Unsplash, Tumblr.