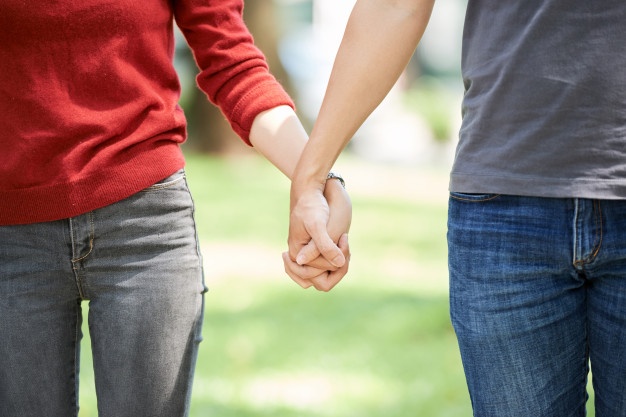 We all can agree that having a true best friend is a blessing. Not only that you share everything, but you develop a family bond together. These celebs actually almost made it to the family, quite literally. In case you didn't know, they dated their BFF's sibling.
Although most of these relationships only lasted few weeks, the most important part of having a true BFF, is that no matter what, they will always stay by your side. An these celebs, although didn't get to have the same last name as their best friends, they are still going strong.
Kendall Jenner
Everyone had seen those pictures of Kendall Jenner straight-up making out with Anwar Hadid. The youngest sibling of Gigi and Bella Hadid, aka Kendal's BFFs, was rumored to be going out with Kendall (although she had a BF at the time.) However, the relationship was never confirmed, and Anwar soon went public with his new relationship with Dua Lipa.
Demi Lovato
During her Disney days, Demi Lovato met the Jonas Brothers on the set of Camp Rock. As she became tight with Nick, Demi admitted to have fallen in love with her BFF's older brother, Joe Jonas. The two were spotted all romantic, and they actually dated for few months, before Joe broke Demi's heart. (Which may or may not have been the inspiration to her Skyscraper song.)
Nina Dobrev
The Vampire Diaries's stunning lead star Nina Dobrev, was spotted "hanging-out" with her bestie Julianne Hough's younger brother Derek, in 2013. In fact, the romance was never confirmed, but it didn't seem to have lasted more than few weeks. Nina and Julianne still remained the best of besties, and Nina was one of her bridesmaids.
Justin Bieber
It's no secret that Justin Bieber has and will always be a close friend to the Kardashian/Jenner family. However, back in 2015, he was spotted hanging-out a lot with Kourtney Kardashian, who had officially split from Scott Disick. Although it's unclear if the two were just friends or a bit more, JB admitted later that he did have a crush on Kourtney.
Selena Gomez
Finally, Justin's Ex-girlfriend Selena Gomez also dated her BFF's sibling. Several media outlets claimed that Selena had a romance with Austin Swift back in 2016. Taylor Swift's older brother was very keen on Selena, as she had always been a strong ally of his sister, and their relationship proved to be solid and strong through the years.
Photos: Instagram, Freepik.