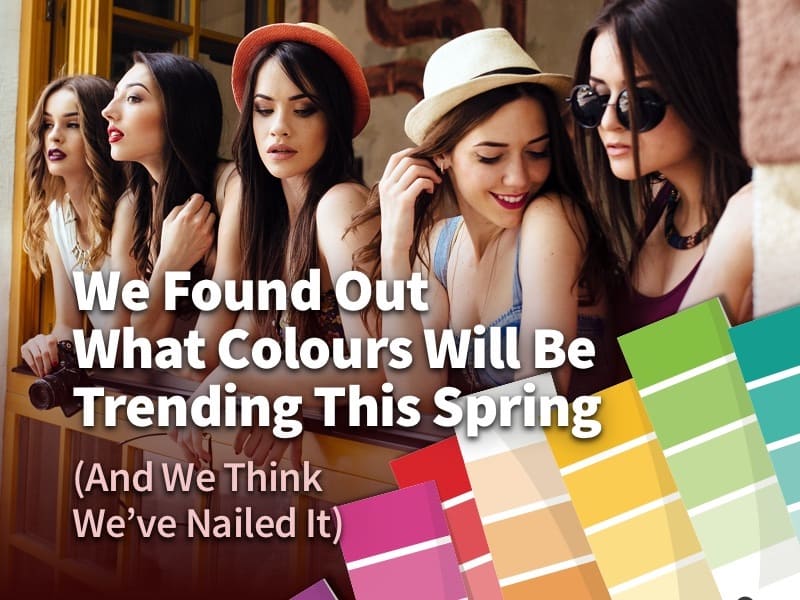 This year is definitely unusual. But as the cold approaches its end, the new season is bringing some good weather and hope. Spring is one of our favorite seasons, and we are certainly getting close to bring out our skirts, tank tops, shorts and stylish dresses. For that reason, we have decided to let you know which colors are trending this spring, for you to start preparing your wardrobe for post-confinement outfits.
Black
To nobody's surprise, black is fashion's favorite color. In addition to being able to easily style it with any other color, it also has the advantage of making you look slimmer. So, how can it not be one of the colors that are trending this spring and always? However, getting addicted to this color is effortless, and you may end up just buying everything in black. Although an all black look is always great, try mixing up your wardrobe with other colors as well.
Pink
Bring out your most feminine side, because pink is stomping next season. And not only as a complementary color, but as a protagonist. A pink jacket will make you stand out, look divine and also adds natural light to your pictures. A skirt or shoes of this color, on the other hand, will give that extra fancy touch to your outfits. Although the trend has always been mixing up colors, this spring, influencers seem to be very fond of pink as the only color for their outfits.
Turquoise
It may sound a bit strange at first, but turquoise will undoubtedly be one of the colors that will triumph this spring. A fresh, light color that matches a lot of things, it has it all! Also, it gives you the elegant look no matter what you wear. Actually, the truth is that it shines the most when it's worn with other muted colors, like black or more neutral like white. In addition, this way it will attract attention, and everyone will stare at you (In a good way, of course.)
Chartreuse
The official color of spring could not be another one. Green yellowish is what spring is all about! Although green is always a trending fashion color and not only for spring, people find light colors to bring a breeze in the spring season. Yet, dark and muted ones will not be entirely wrong, but they do not allow you to take full advantage of your outfits. And, yes, this time we are going to let you go green from head to toe. Because it is definitely one of the few colors that are trending this spring.
Photos: Freepik, Instagram.