The Super Bowl is considered one of the biggest events in the world. Not only in the sports industry, but also for advertisement and marketing. Companies pay millions of dollars, for their ads to be featured on the Super Bowl day. The half time show will be aired in 180 countries according to Fox, and is expected to be watched by at least 1 billion people.
The official announcement was made by both singers with a tease on their twitter accounts. Later on, it was confirmed by both Pepsi and NFL, releasing a tweet about the future collaboration.
Two Latinas at the biggest event in America
Both Latinas singers are performing for the very first time together. They will both join the stage of the half time show, which will be held at the Hard Rock Stadium in Miami Gardens, Florida. on Feb. 2. The 2020 Super Bowl is supposed to attract world-wide attention.
Lopez has 44 million Twitter followers and Shakira has 51.5 million. Even those fans who are not interested in football will likely tune in just to see these two megastars perform. Since the announcement was made, fans all over the world expressed their "excitement" for the collab on social media, calling it ''possibly the performance of the year."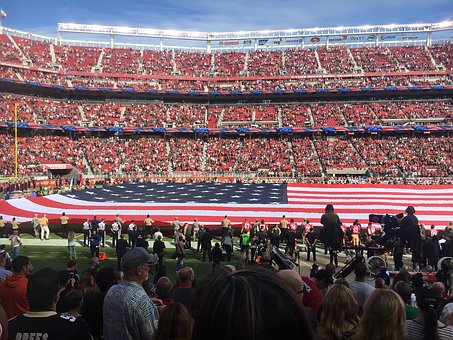 Jay-z will co-produce the Half Time Show
American rapper and star Jay-z is confirmed to co-produce the show, through his company Roc Nation. According to the Washington Post, Jay-Z is partnering with the NFL to help manage the league's entertainment options as well as their social justice endeavors.
He obviously did have a say regarding the joint-performance of Shakira and Jennifer Lopez, and from the looks of it, he is just as happy and excited as the rest of us!!
Photos: Pixabay, twitter.