Although our favorite vampire couple's story came to a close almost 7 years ago, Twilight fans can now dive into the story and experience the life of protagonist Bella Swan. The house that was used for filming Bella's family home is now up for grabs on Airbnb, allowing you to live your wildest Twilight Dreams.
Are you a huge #Twilight fan?!

You can now stay in Bella's Twilight home on @Airbnb ? IT'S SO CHARMING! #C100Mornings ?: https://t.co/ofPhWQbO0b pic.twitter.com/cDN9g6afoN

— C100FM (@C100FM) July 25, 2019
Forget Forks, Washington…
Although the vampire saga essentially put Forks, Washington on the map, Bella's house in the movie is actually located in St. Helens, Oregon. Located 4 hours from Forks, this small town with a population a little over 13,000 has actually been used for other films before! Remember Halloweentown, the classic Disney Channel Original Movie that brought our favorite spooky holiday to life? Yup, filmed in St. Helens (and is even celebrated there too!)
Original Twilight Amenities
When it comes to the amenities one can experience for the former Swan Household, this rental has 5 bedrooms, two bathrooms, and can host up to 10 people! Not only that, but the quaint charm that we loved about the house from the movie is still present today. Even the green kitchen cabinets are there!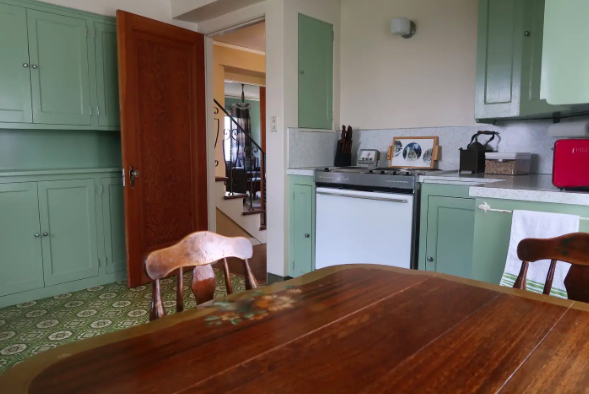 A Twilight Recap
For the non Twi-hards, if you need some reminders about what Twilight was all about, look no further. The 4-story saga by Stephanie Meyers begins with teenager Bella Swan's move to Forks, Washington to live with her dad. However, things start to get awry as vampire in disguise Edward Cullen falls in love with the human Bella, a potentially grave disaster.
Along the course of this forbidden love story is another romantic interest, human-werewolf Jacob Black. To say the battle for Bella's heart is a chaotic thrilling adventure is an understatement. In fact, the books and movies were so popular worldwide, that it earned $2.5 billion at box offices globally.
In addition to having the same setup as the original house in the films, there are even memorabilia items within the rental. Life-size cutouts of Bella and Jacob can be found within the home to keep guests entertained (and make for a hilarious instagram post).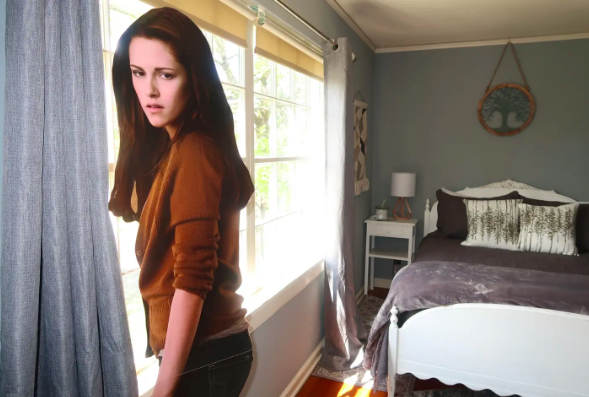 It's Time To Book!
All that's left is the price for renting… To relive this Twilight experience, you can book the Airbnb up to 8 months in advance at the rate or $330 a night and $440 on Friday and Saturday. That's not too bad if you go with a whole crew!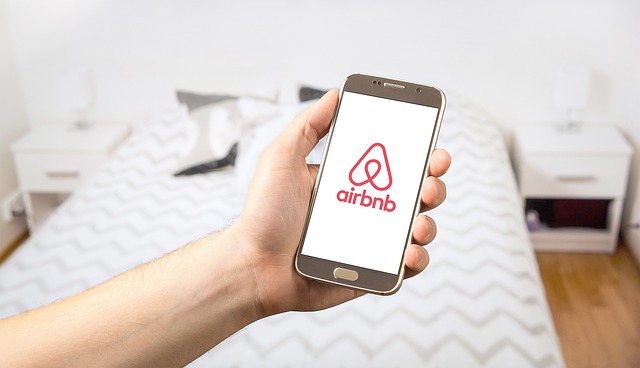 Photos: , Airbnb: Twilight Swan House