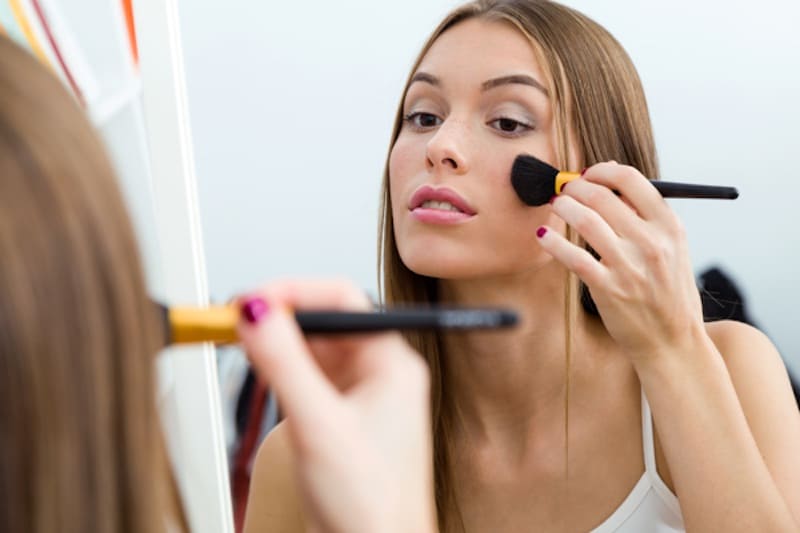 This is hands-up the best time to binge watch make up tutorials. If you are anything like me, then you know that getting a perfect liner on both eyes is a difficult task. In fact, wether you consider yourself "pro" at doing make up, or simply trying to learn, use self-confinement to your benefit and learn something know.
Furthermore, and in addition to many activities you can do to keep busy at home, these make up artists are just fun to watch. They show you how to do both natural and night make ups, in order to look your best for when it's time to finally hit the office/bar again after the coronavirus crisis reaches an end.
Nikkie Tutorials
Nikkie de Jager is a make up artist from the Netherlands, who made a big name for herself through Youtube make up tutorials. Her Youtube channel, Nikkie Tutorials, has 13.3M subscribers, and every video is viewed by millions of people. Needless to say, Nikkie managed to climb successfully due to her sympathy, creative work and spontaneous videos.
In addition, people praised her for "coming out" on her channel, admitting that she is transgender, in an emotional speech about her sexual orientation. She has also been invited to shows like the Ellen Show, and is one of the most appreciated make up artist in the world. Her main talent? she can do celebs' make up so accurately, that she can almost impersonate them.
Laura Lee Tutorials
Laura Lee is an American make up artist and youtuber. She went from publishing make up hacks and beauty tips on social media, to partnering up with many brands and create her own make up line. Laura is known for trying different make up styles, and experimenting, sometimes, also based on her fans' feedback. However, she was ultimately involved in a "racism" scandal against her former friend, and also a big make up artist on Youtube, Jeffree Star.
Huda Beauty
Huda Al-Kattan is a Dubai-based make up artist, who started as an influencer and make up expert on social media. Nowadays, Huda Beauty is one of the most sold cosmetics brand, used and recommended by several stars, including the make-up icon Kylie Jenner. Not only that Huda Beauty's products succeeded worldwide, but her make up tutorials also became some of the most watched on Youtube as well as on IGTV.
Lisa Elderdge
Lisa Eldridge is an Anglo-New Zealand makeup artist, businesswoman, author and YouTuber. Raised in New Zealand and Liverpool, England. She had her first big break when she was booked by Elle magazine to work with the model Cindy Crawford. She currently has more than 1.79 million subscribers as of June 2018. In addition, since her make up tutorials are widely viewed, she works with many celebrities, and she was named by BoF as one of the 50 people who shape the fashion and beauty industries.
Photos: Unsplash, Instagram.