We are living for all the recent movies with crime fighting females taking the lead (Captain Marvel ftw)! The latest that will be SURE to take you by storm? None other than the new and much anticipated Charlie's Angels movie, hitting theaters this fall. The trailer was released this week and we are living for it!
All New Angels
While this continuation doesn't star our beloved trio Natalie (Cameron Diaz), Alex (Lucy Liu) and Dylan (Drew Barrymore), this new flick has a pretty powerful cast. Stars like Kristen Stewart, Sam Claflin and Elizabeth Banks will be working together to kick butt in this film reboot.
For those worried that these new stars could never fill the shoes of the previous three Angels (whom we all dressed up as at least once for Halloween), rest assured that is NOT the goal of this film. According to Kristin Stewart, "We are not trying to do an impression of the last one."
New Male Friends
Given there's an all new cast of Angels, it only makes sense to add a new male hottie to the mix as well. While little has been revealed about the character of "Langston", we do know that he will be played by Noah Centineo. You probably recognize him from his role in the recent Netflix hit, "To All The Boys I've Loved Before," where he quickly won us over. No complaints here for finally getting to see him on the big screen!
More Female Empowerment
You'll feel like the plot and characters got a serious glow up this time around. This movie is all about female empowerment, which means less female objectification and stereotypical romantic plots, and more respect for the amazing skills these Angels have. As Elizabeth Banks told EW, "I mean, women can do anything. That's not just my personal belief. That's the core belief of Charlie's Angels."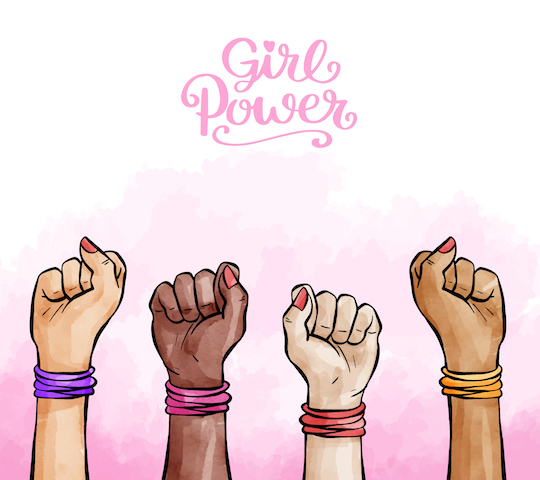 A movie and a message we totally stand behind!
Photos: Freepik and cover photo: "Cast And Characters" Youtube