The world of online dating is a tough one, and it's brought along its fair share of horrible dating trends. From catfishing to ghosting, we can affirm that any time an attempt at a relationship isn't straightforward and honest, it sucks. Despite the infinite failed dates, it appears dating apps are here to stay. Over a quarter of adults of all ages have used online dating, with 57 million people around the world using Tinder alone. Here to add to your list of awful dating trend rejections is the latest "soft ghosting."
Soft ghosting, yet another dating term for questionable behavior, is a "kinder," gentler version of ghosting. (AKA still terrible.) https://t.co/jYcW4dlraF

— HuffPost (@HuffPost) September 14, 2019
What Is Soft Ghosting?
There's a good chance you've already experienced "soft ghosting" and did not know it. This trend refers to when you have sent a long, thought out (and most likely discussed with your friends) message on Facebook or Instagram, only to get a like in response. Not even a one word response- but a LIKE. Never has a "heart" response hurt so bad!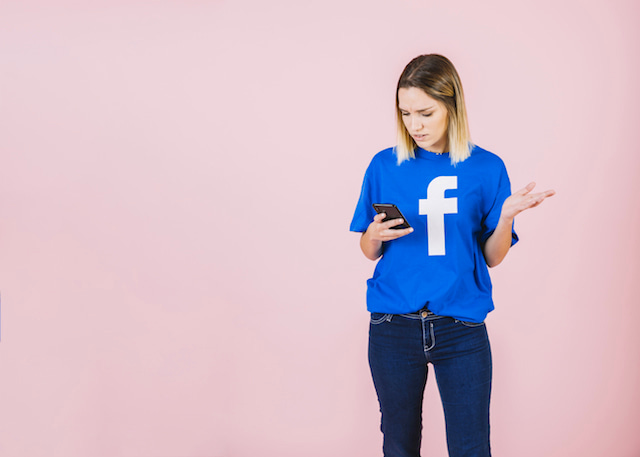 Clarifying The Confusion Of Soft Ghosting
It can feel both demoralizing and confusing when someone responds with a heart but no genuine response. You may start to have thoughts swirling in your head. "Maybe this person was busy in the moment! He or she probably forgot to respond! Or what if he was being kidnapped and couldn't respond!!" Sorry honey, but you need to stop kidding yourself.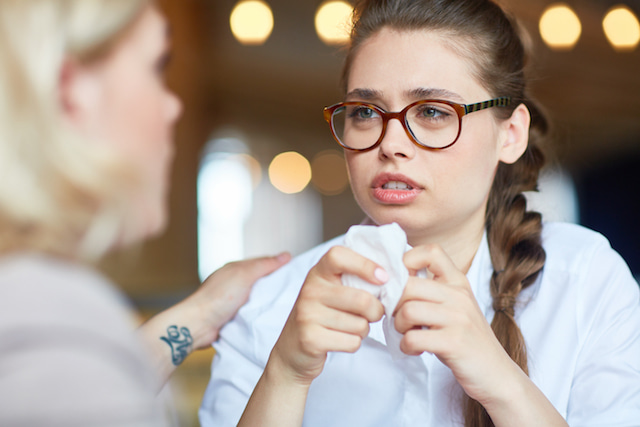 Soft ghosting is complicated because it's not as straightforward as its harsher relative, "ghosting." The person supposedly has at least SOME decency to put in the oh-so-agonizing effort of double tapping to like. But it may make you think they do not want to end the conversation. Or worse, have to ponder the question of, who sent the last official message?
Don't Jump To Conclusions
This is much easier said than done. However, you should always give some proper time to allow someone to respond, especially if you did send a very long message. Sometimes people need some "me-time" away from social apps, and one should one hundred percent respect that.
If you think the conversation truly has not ended, or you want to continue talking, you can always send a follow up message. In the age of digital technology, there truly are no rules about "the perfect time" to send a message. (Those norms are soooo old school). However, if you do send another message and get a feeble or nonexistent response, you should consider, do you truly want to date someone that has minimal engagement? It can be a clear early sign of when to leave someone and look for better, more compatible fish in the sea.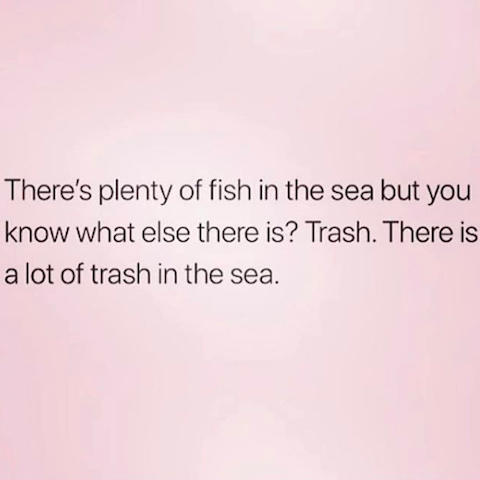 Stop The Soft Ghosting In Its Tracks
If you still have not met the person, or don't have plans for a new date, try sending some specific details about a future meet up. If he or she agrees, voila! Simply a lack of communication, your soft ghosting crisis has been averted! On the other hand, if you get zero response... It's official. The soft ghosting has turned full on Casper mode (just in time for Halloween, how convenient).
I wish that I had a spooky partner to share this halloween among but I'm just getting ghosted pic.twitter.com/yl7jM1lmxJ

— Jonathan (@mentholcream) September 17, 2019
Just remember, don't beat yourself up for things not working out. This was a clear, truly "them not you" problem, and there is bound to be a winner in the bunch!
Photos: Freepik, Instagram: @chardonnaydreams